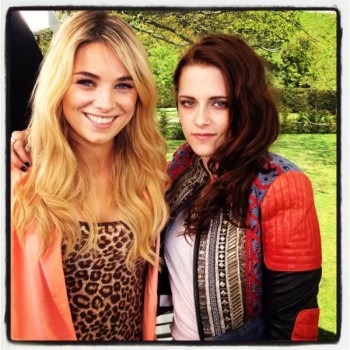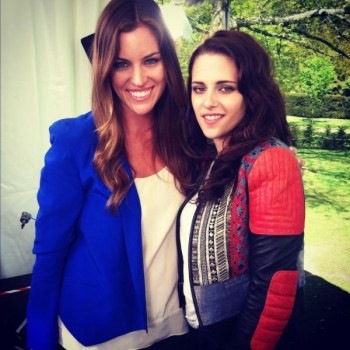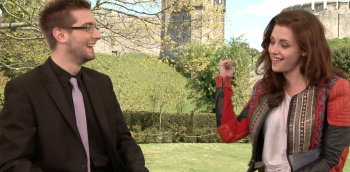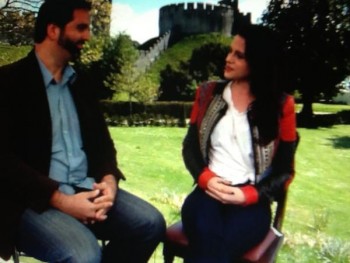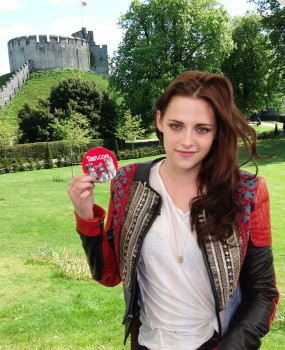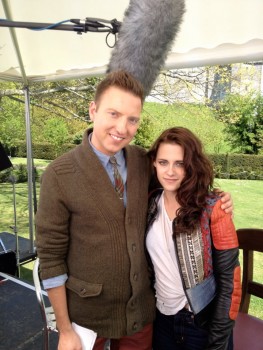 Tweets after the jump!
Sianwelby
Just interviewed the lovely Kristen Stewart for @ReelzChannel at the amazing Arundell castle! Such a cool girl!
taryder
Kristen Stewart was a delight, fun and thoughtful as usual! We were in awe of the location.
bdkreviews
picture of Kristen Stewart and I doing wacky shtick about #TheShining - And I gave her a Taco Bell gift card!
Kristen Stewart doing her best Jack Nicholson impression from #TheShining - we talked about it being a fairy tale!
JakesTakes Having fun with Kristen Stewart before our interview for SNOW WHITE AND THE HUNTSMAN!
stacysays Kristen Stewart at today's #SWATH junket. She was so game for my questions, can't wait to post the interview
RachelOTRC
Breaking down #SWATH with @SnowWhite herself, the lovely #KristenStewart!
WonderwallMSN
Hey @kstewartfan @KStewartGossip @KStewAngel @KStewDevotee! Check out our pic of K.Stew @ the #SWATH junket. So adorbs!