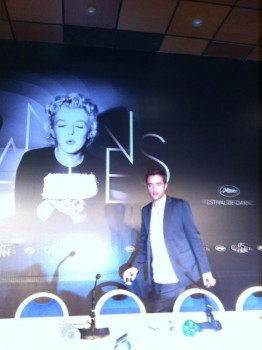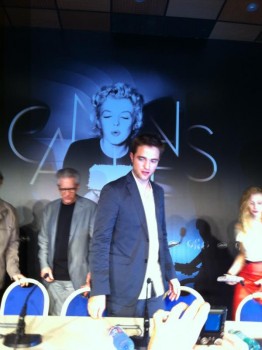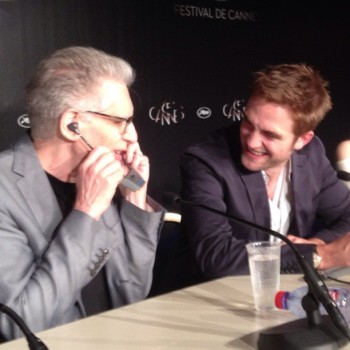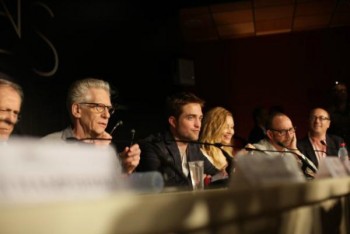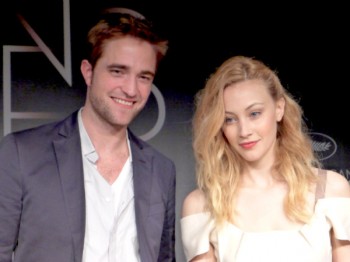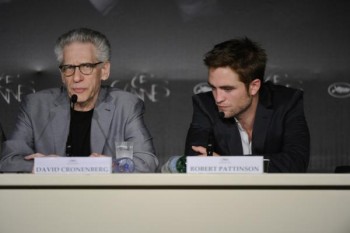 Videos
Full Press Conference or w
atch HERE

Rob says hello to Russian fans!

Tweets
@ScreenComment #cosmopolis #cannes2012 Robert Pattinson about David Cronenberg–he's not a lazy director. He listens so intently when you're doing a scene.
@muirkate COSMOPOLIS presser: Robert Pattinson plays a bloodsucking capitalist, but Cronenberg slaps down vampire talk:"We must ignore that baggage."
@ScreenComment #cannes2012 #cosmopolis Paul Giamatti, "there was a kind of isolation to our scene together [with Robert Pattinson]
@muirkate
COSMOPOLIS presser: RPatz plays a paranoid capitalist and jokes re his own celebrity "I do think people are trying to kill me all the time."
@ScreenComment
#cannes2012 #cosmopolis Robert Pattinson is prone to spontaneous bouts of laughter in mid-sentence–very charming.
@Danakennedynow Robert Pattinson: "Actors aren't supposed to be intelligent," From #Cosmopolis presser right now. #Cannes2012
Rob Pattinson grinning and joking with David Cronenberg during presser in which Cronenberg is being asked the most questions. #Cosmopolis
Rob Pattinson is the anti stud. Keeps giggling self consciously like a goony 11 year old during #Cosmopolis presser
Rob Pattinson Gigglefest at #Cosmopolis presser continues apace. "I feel like I'm making an idiot of myself" he says #Cannes2012
Don DeLillo a pretty virile-looking guy. Could defo take both Cronenberg and Pattinson in a bar fight. #Cosmopolis #Cannes2012