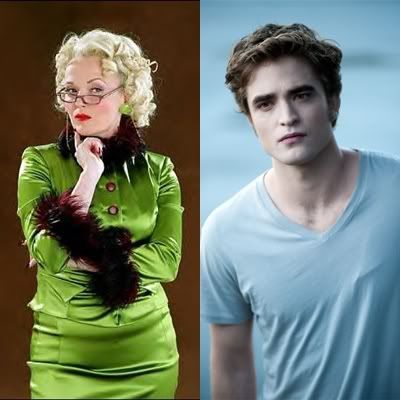 Miranda Richardson revealed that she's a huge Twilight fan (she's team Edward) and can't wait for Breaking dawn!
Even though you're not a part of the final Harry Potter film, do you have any final thoughts on the closure of the series?
MR: Oh, I'm looking forward to Breaking Dawn!

What is it about Breaking Dawn that you're so excited about?
MR:Oh, I'm a huge Twilight fan! I love it! Maybe they'll invite me to the premiere now.

Are you Team Edward or Team Jacob?
MR: Oh God, don't do that! I'm Team Edward.